Anthurium Garden is stunning!! At Pams we have created this beauty to include other natural tropical plants that are super easy care.The anthurium is the world's longest blooming plant. Native to tropical environments, these plants are easy to care for and are popular for their bright flowers, which come in a variety of colours – red, pink and orange. Each anthurium flower spike can last up to six weeks. At approximately 50cm tall this makes a real show and is bound to make them super excited upon delivery.
All prices in CAD ($)

Thank you for checking out this selection. We love when what we do, and so very much appreciate your patronage.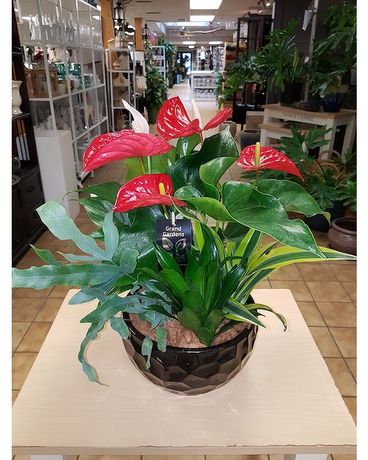 Anthurium Garden - $199.95