10 blushing Gerbera daisies wrapped up in a presentation bouquet! Or upgrade to 20 Gerbera. This bouquet will come in different shades of pink, perfect for that special someone this Valentines or to say "You make me blush"
All prices in CAD ($)

Thank you for checking out this selection. We love what we do, and so very much appreciate your patronage.
Standard

10BG

Double Deluxe - 20 Gerbera

10BG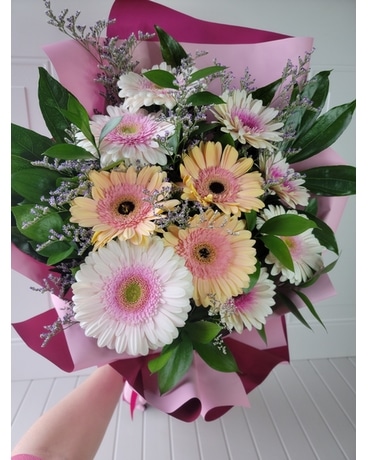 Standard - $119.95 $99.95
Double Deluxe - 20 Gerbera - $199.95