BEST MOM EVER by Pam's is a great way to go. Branches, cool flowers and fun design!! We are still so very happy that we have some of the best growers in the world right in Ontario. We will make your arrangement with the freshest selection of Ontario Grown Flowers and design them in a container. This is a SOFT TONES arrangement of mixed flowers that changes from day to day.The bouquet is a close example for colour purposes and content. So buckle up and surprise your Mom with a beautiful arrangement. Approx size is 40cm x 35 cm
All prices in CAD ($)

Due to seasonality of this product, there is an increase for cost of goods on specific delivery dates.
Best Mom Ever

BME

Plus a bit more !

BME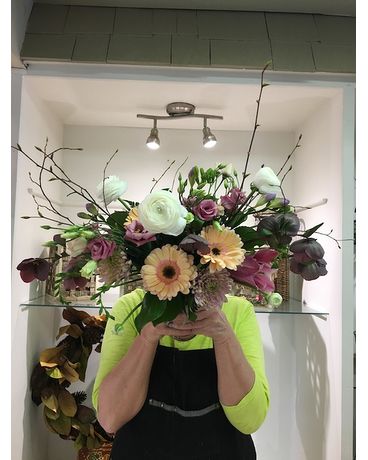 Plus a bit more ! - $149.95