Just created for almost any time of the year and any occasion. Whites and a touch of greens are classy in more than one way. This is a cool and up to date style that comes straight from Pam's Desk. Arranged in glass and we will maintain style and colours. Flowers can change from day to day but Roses will always be included.
All prices in CAD ($)

Thank you for checking out this selection. We love what we do, and so very much appreciate your patronage.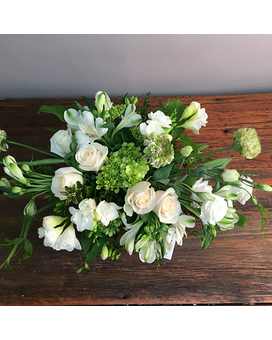 Glorious Whites - $149.95