Kneeling Deer was just born at Pam's. Orchids and Roses with fresh natural evergreens arranged in a keepsake ceramic deer container. Flowers and Deer are 1 item. The second empty deer just shows you the empty container.
All prices in CAD ($)

Thank you for checking out this selection. We love when what we do, and so very much appreciate your patronage.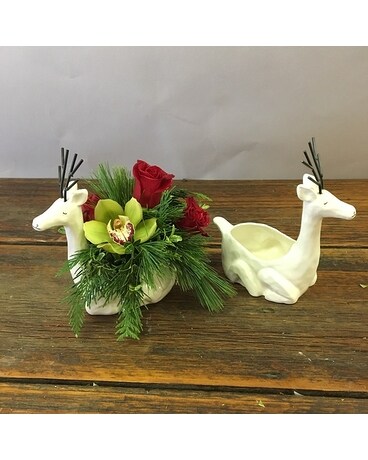 Standard - $119.95 $99.95