Fun and Whimsical and let us get our design juices running. Our Designers will create something beautiful for you! We will design and assemble a table arrangement with holiday flowers and fresh evergreens. Available in 3 sizes and sure to please. This is available for local delivery or pick up at our shop. We will use some local product for sure. The Poinsettia Kay is holding is just to make you feel Festive. Thanks for supporting Local.
All prices in CAD ($)

Thank you for checking out this selection. We love when what we do, and so very much appreciate your patronage.
Pams Local Holiday Design

PLHD

Pams Local BIT More

PLHD

Super Deluxe

PLHD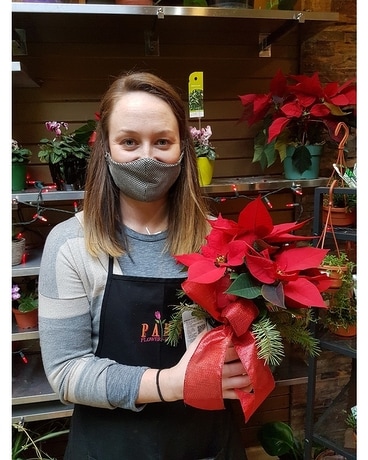 Pams Local Holiday Design - $99.95
Pams Local BIT More - $149.95