SAVE The MONARCHS was inspired by our staff at Pam's wanting to draw attention to the Monarch Butterfly. Due to climate change, deforestation, and use of dangerous pesticides the population is decreasing. Plant the milkweed pod from your flower arrangement. Directions are on the arrangement. This arrangement is filled with summer/fall flowers and comes in natural clay pot.
All prices in CAD ($)

Thank you for checking out this selection. We love what we do, and so very much appreciate your patronage.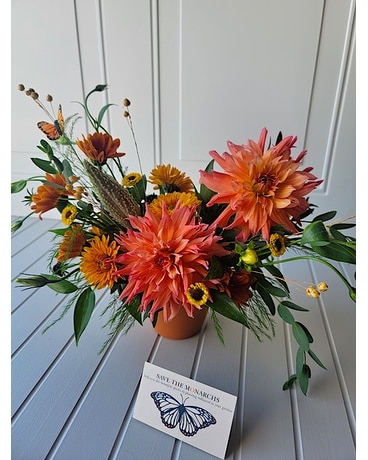 Save the Monarchs - $89.99