Support Our Ontario Growers was inspired by our knowledge of how important it is to shop at home. Our Ontario Growers need help and we are pleased to sell Ontario Grown flowers. We will make you a healthy and fresh and vibrant bouquet of mainly Ontario's finest flowers. Flowers and colours do change from day to day but rest assured you have made a really nice choice.
All prices in CAD ($)

Thank you for checking out this selection. We love what we do, and so very much appreciate your patronage.
Deluxe Arranged in a VASE

SOGG

Premium

SOGG

Super Size it !!

SOGG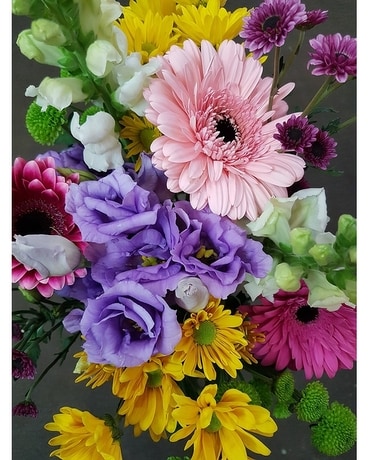 Deluxe Arranged in a VASE - $159.95
Super Size it !! - $299.95