Delicious Delights Gourmet by Pam's comes gift wrapped in cello with Holiday Trimmings. This basket always includes Cheese, Crackers, Chocolates, Biscuits, Jams and Spreads and MORE! At Pam's our Gourmet selections change every day to bring you the freshest and coolest products for the Holidays. Varieties of products are always top quality however some products do change from day to day, so not exactly as shown. But.....Pretty close as we make the baskets in house with our own staff.
All prices in CAD ($)

Thank you for checking out this selection. We love what we do, and so very much appreciate your patronage.
Delicious Delights Gourmet

DDG

Extra Goodies

DDG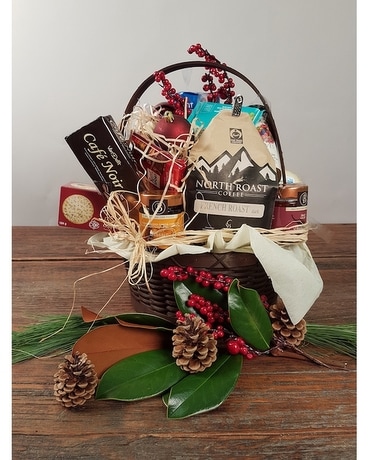 Delicious Delights Gourmet - $159.95