Marianne has selected double stem Phalaenopsis Orchids and will gift wrap with a ribbon on each plant. Your Orchid selection plant includes a decorative ceramic container.
For delivery in Kingston area only. Marianne has brought 2 sizes this year and both include a decorative ceramic container. Always a great choice and orchids can bloom for months! PLEASE ORDER EARLY. This is another Ontario Grown Product and fresh from the greenhouses in the Niagara Escarpment.
All prices in CAD ($)

Thank you for checking out this selection. We love what we do, and so very much appreciate your patronage.
Single Plant in Ceramic Pot

OP-05

2 Plants in Ceramic Pot

OP-05Double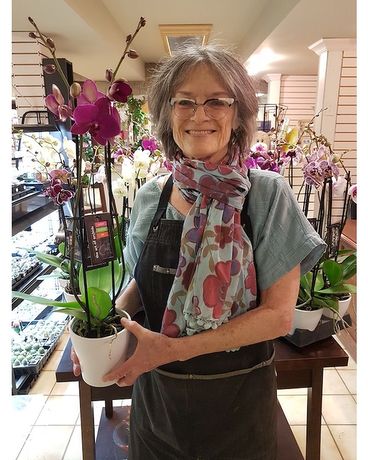 Single Plant in Ceramic Pot - $109.95 $99.95
2 Plants in Ceramic Pot - $179.95