Jeff has been at the store for over 35 years and loves designing mixed Planter Gardens. Jeff's Planters come with a cool assortment of long lasting tropical green and flowering plants. Jeff will always include at least 1 flowering plants and availability of assorted tropical green plants changes on a daily basis. Order on line or call Jeff today for a long lasting gift of Planter Gardens. Not as pictured but the planter comes in either a basket or ceramic container.
All prices in CAD ($)

Thank you for checking out this selection. We love what we do, and so very much appreciate your patronage.
Planter Gardens by Jeff

PFG-387

Deluxe Large

PFG-387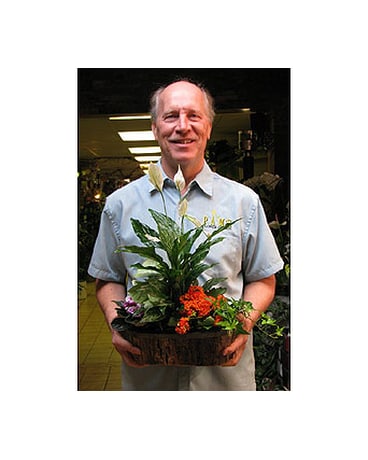 Planter Gardens by Jeff - $99.95