Purple flowers are whimsical and unique. The rich purples of dahlias make a fanciful statement during a wedding ceremony, while pale mauve lilacs and lavender roses have an old-fashioned, artistic charm.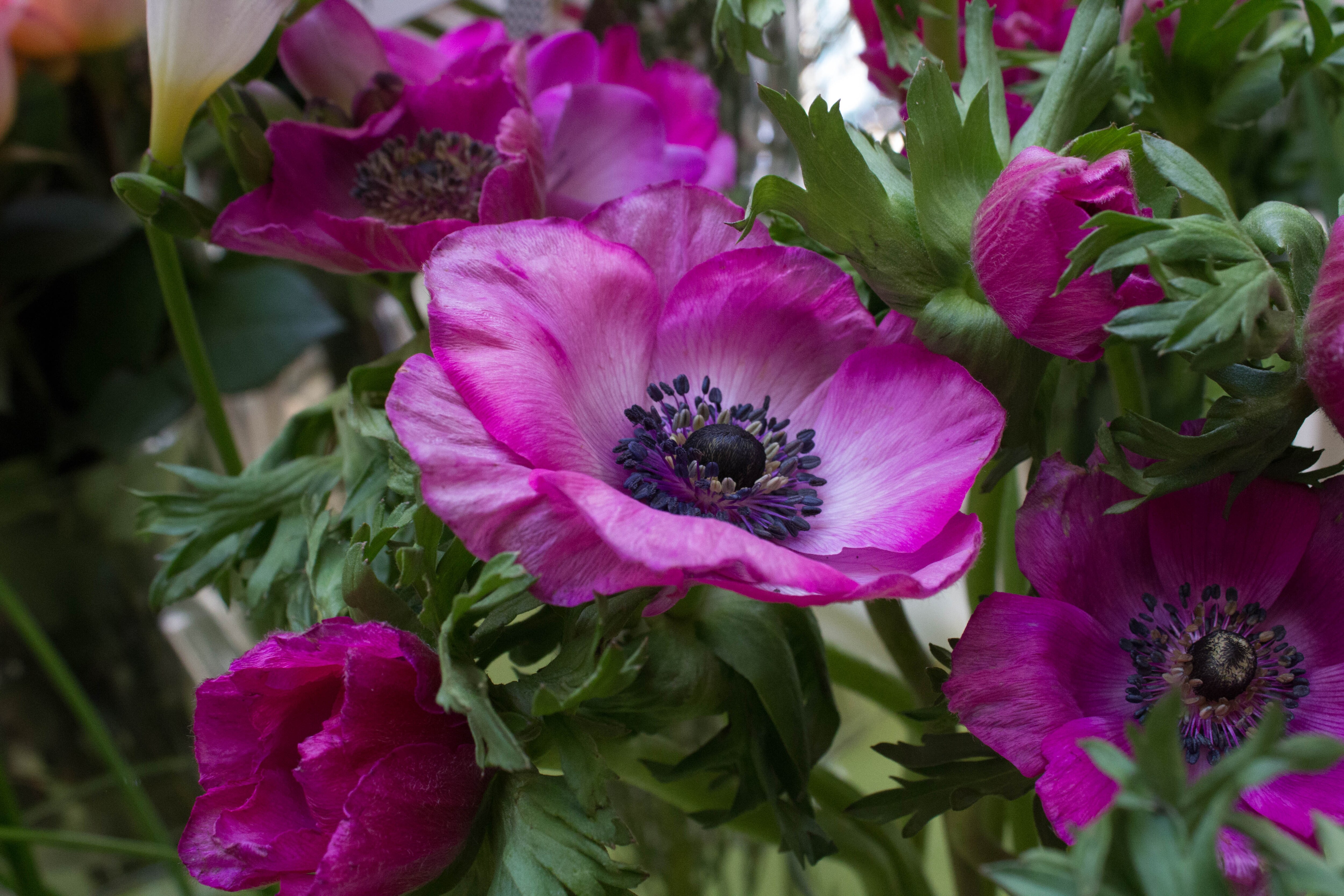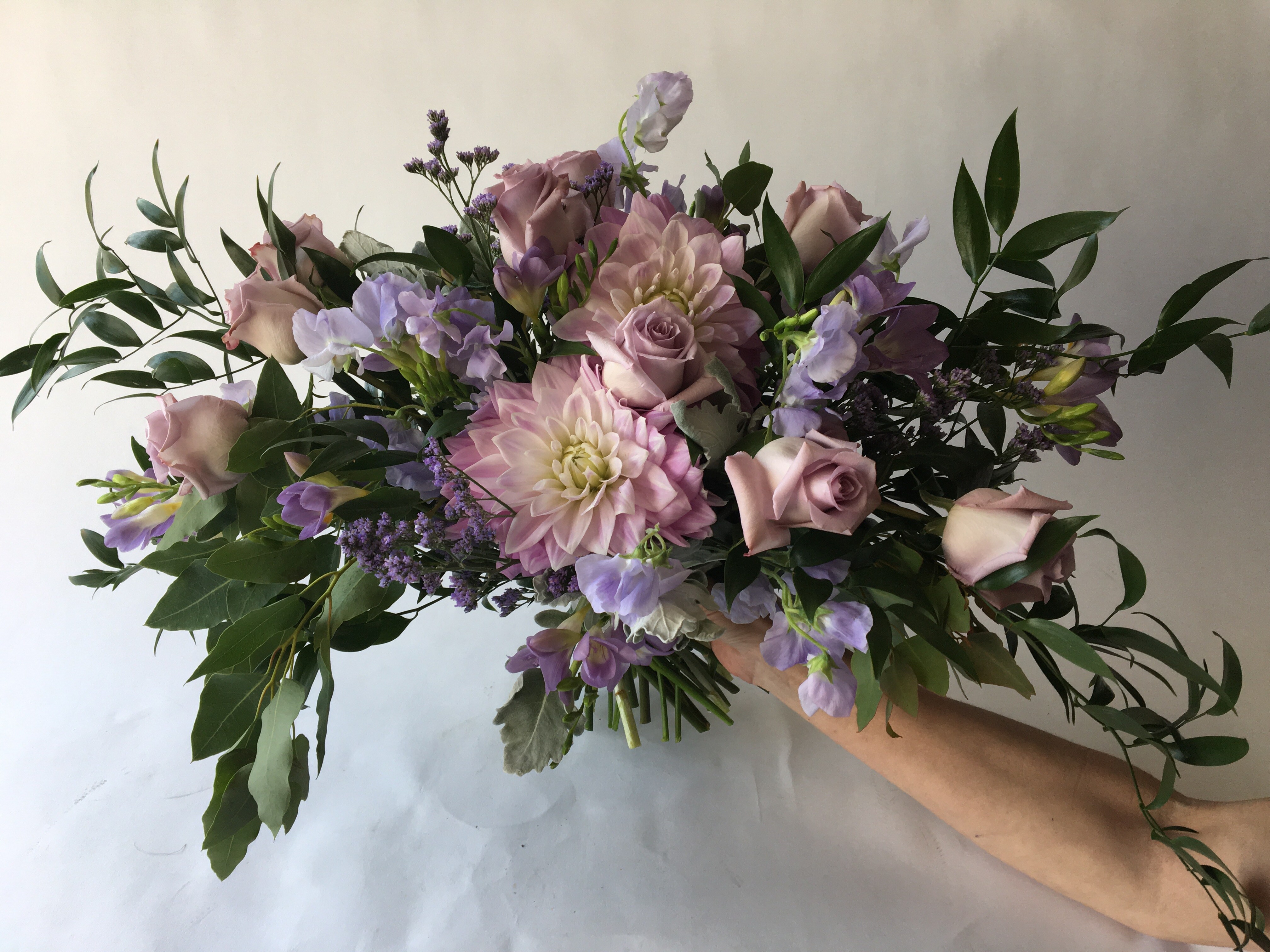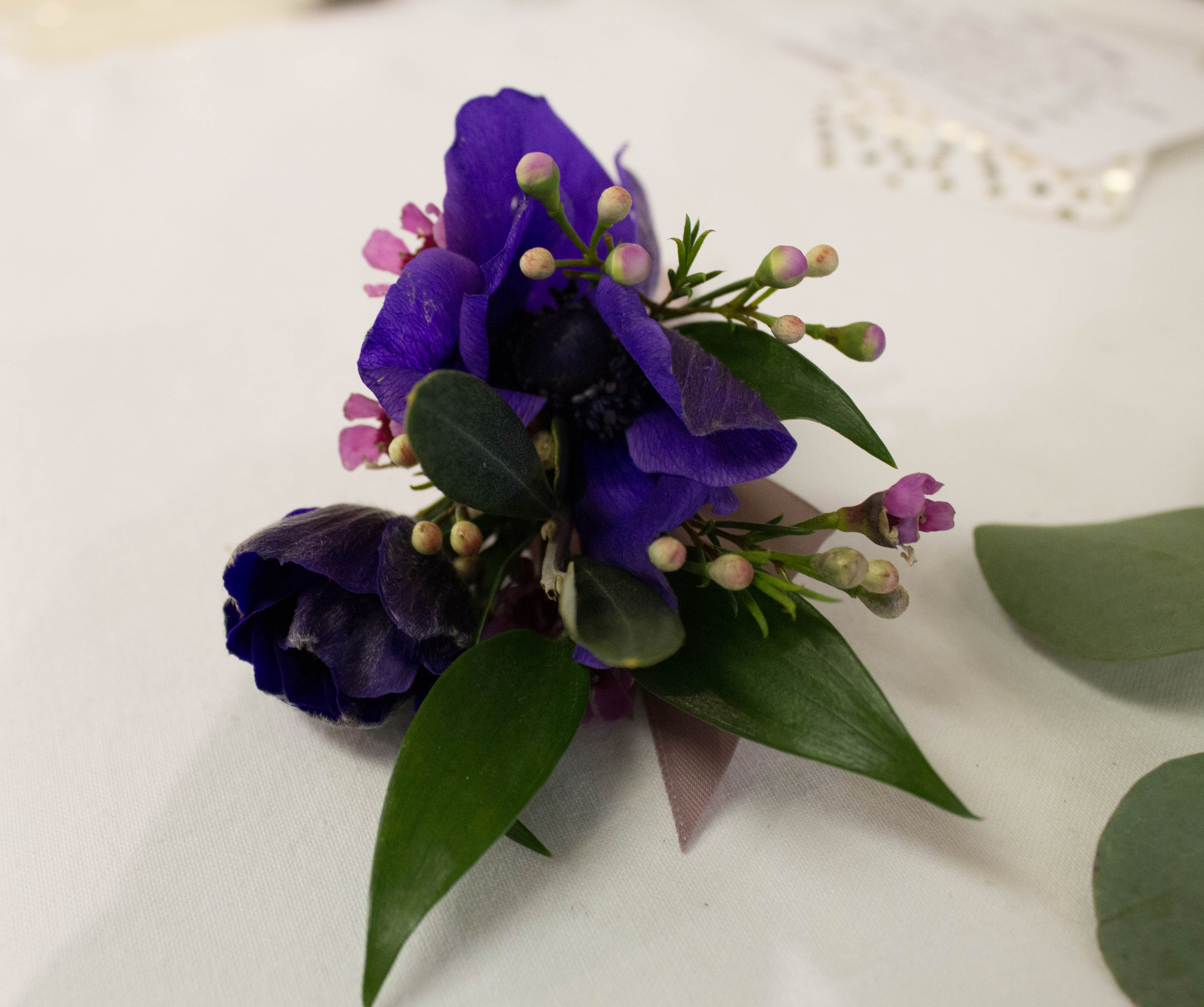 Accent Anemones
Add pops of purple with these delicate flowers!
Lavender Darling
Big, blowsy and beautiful!
Boutonnière
Accents of purple for your bridal party!
Yellow flowers are sunny and bright, and add a cheerful spirit to any celebration. Ask a florist to use yellow lilies, lemon-yellow snapdragons or brilliant yellow sunflowers in the floral designs for your summertime wedding.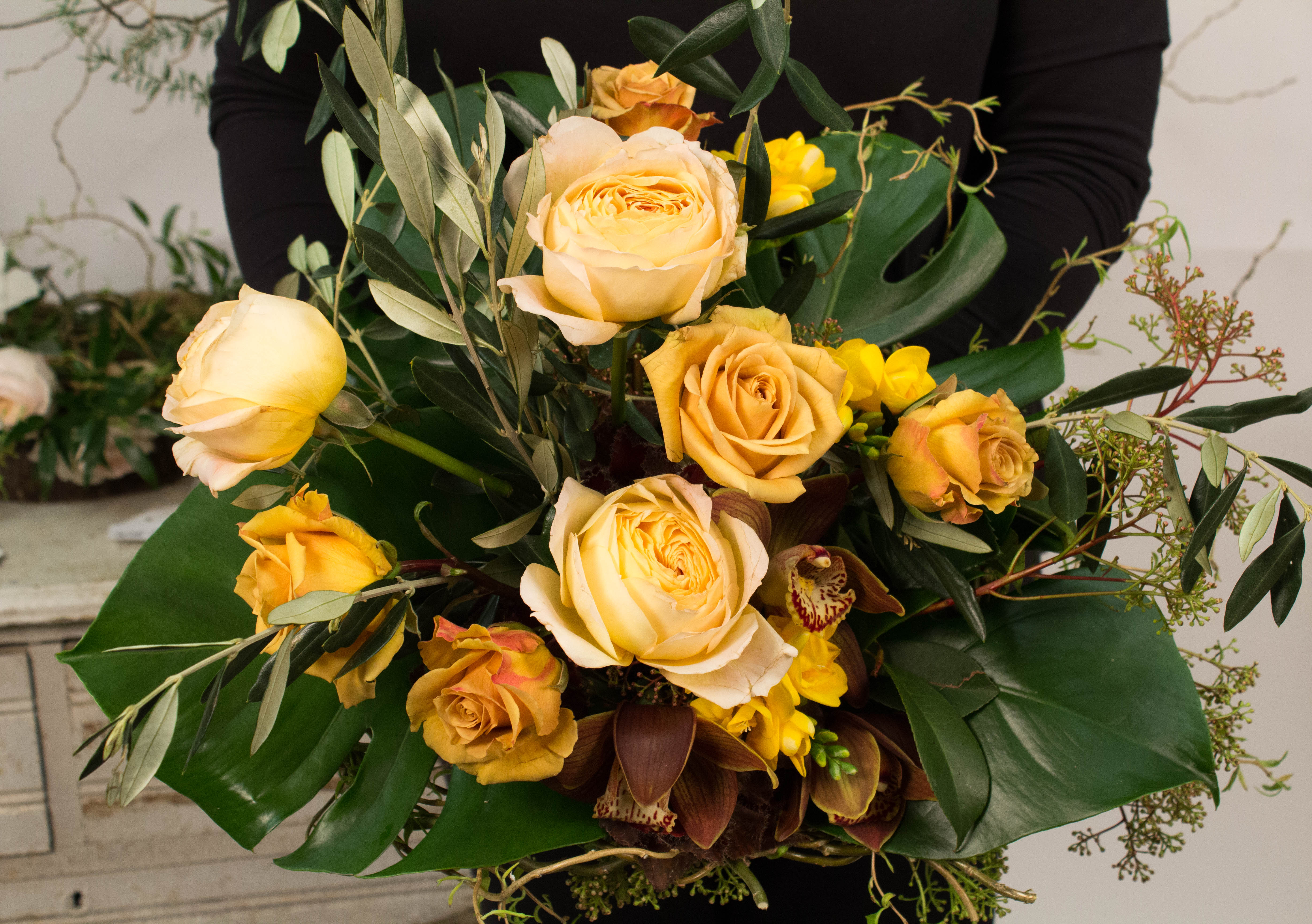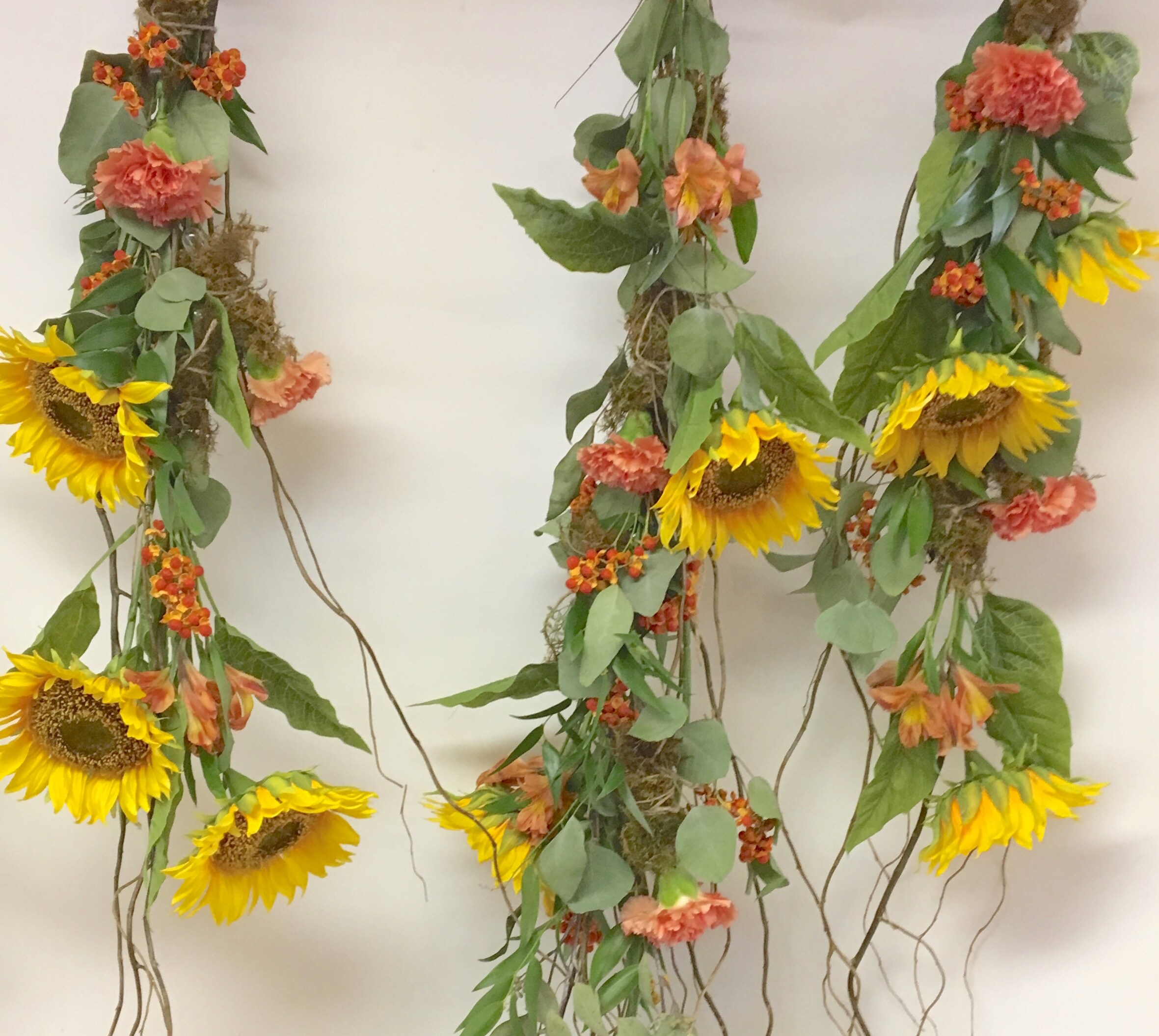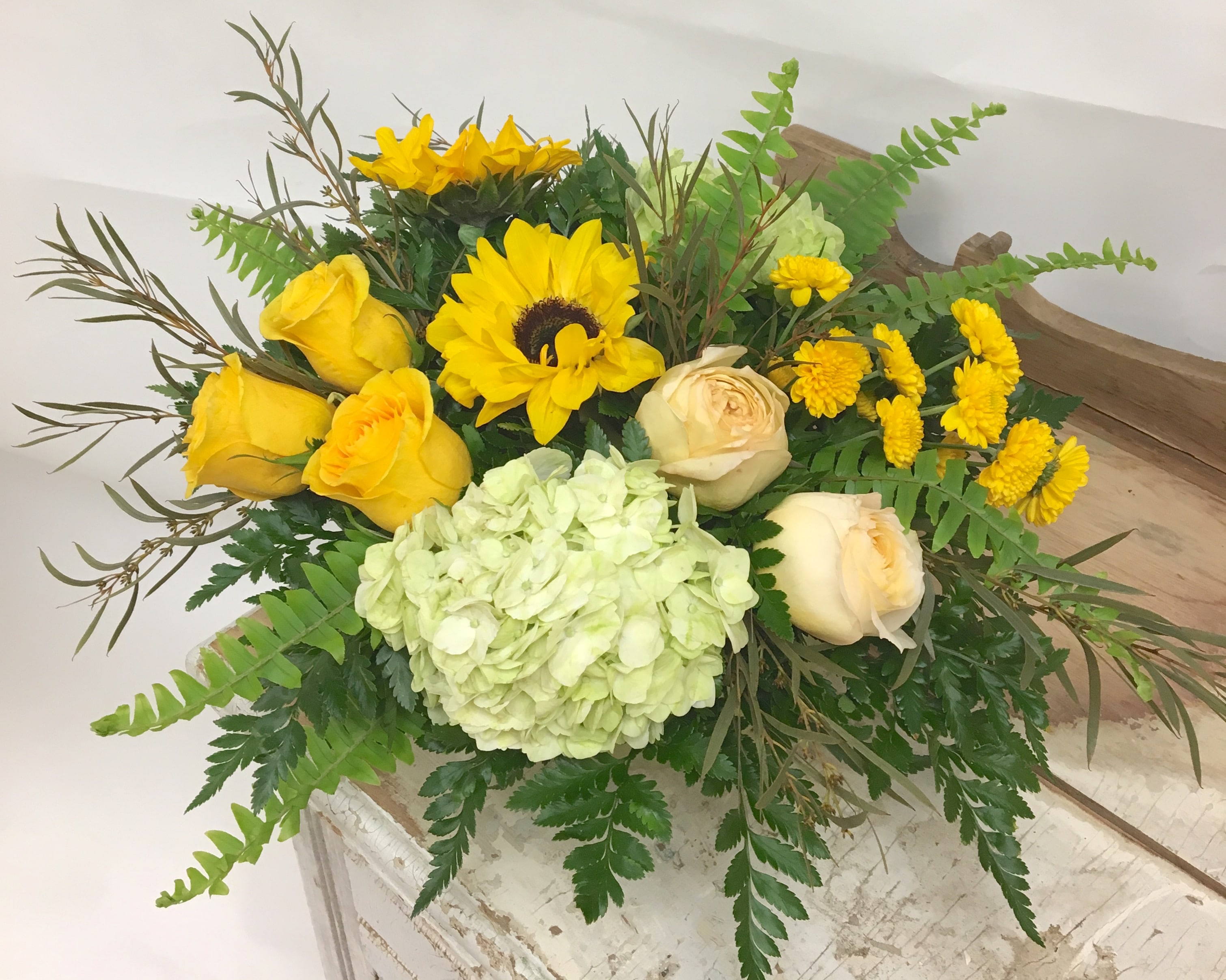 Simply Tropical
A combinations of Mustards and Yellows with tropical foliage.
Sunflowers
Use sunflowers as a backdrop for your ceremony or reception!
Yellows Galore
A vibrant look for a
Blue flowers include lofty blue irises, puffy hydrangea and striking blue delphinium. Ask for blue blossoms in a bridal bouquet as your 'something blue,' or to cast a cool tone over an outdoor wedding reception.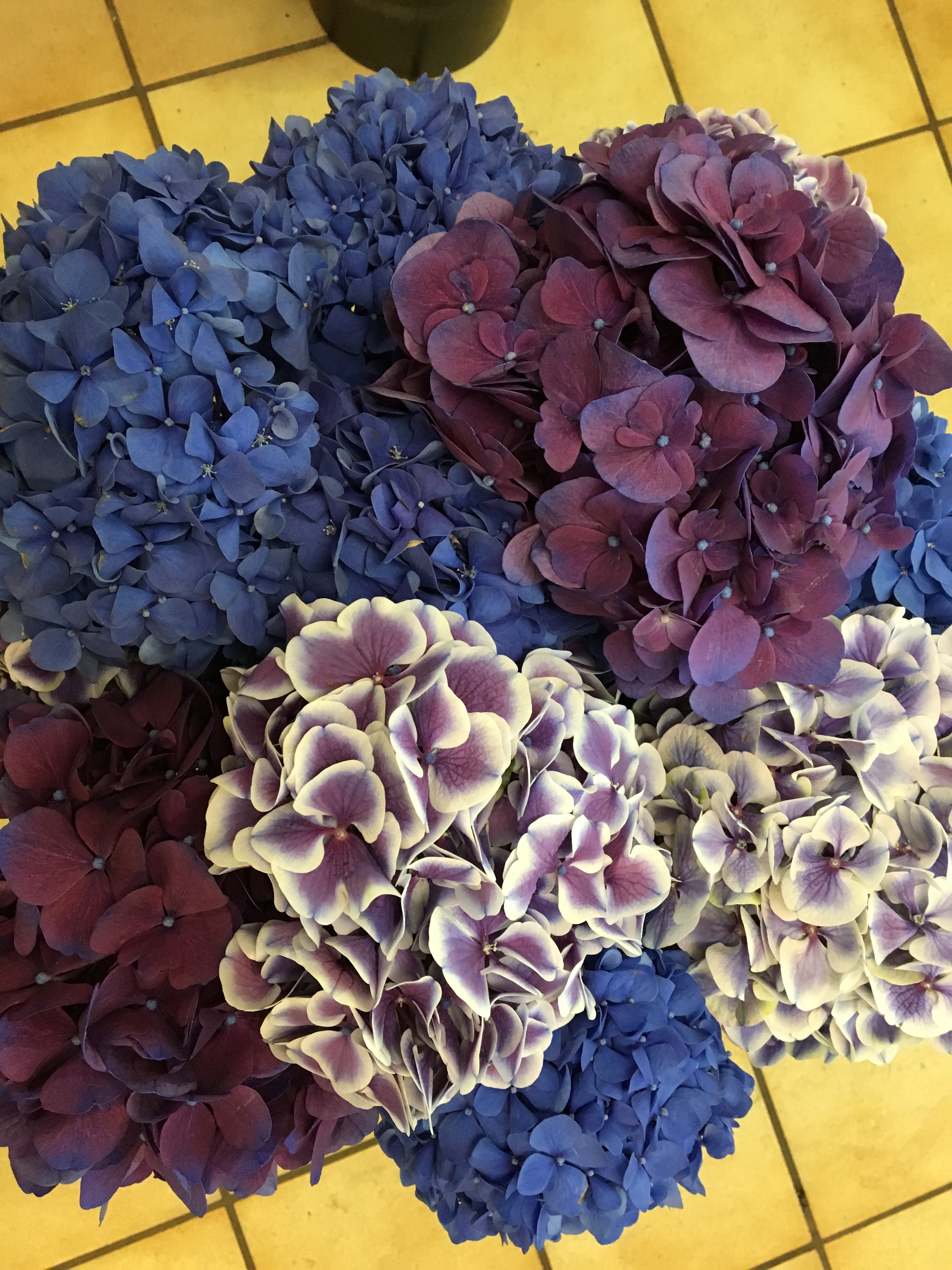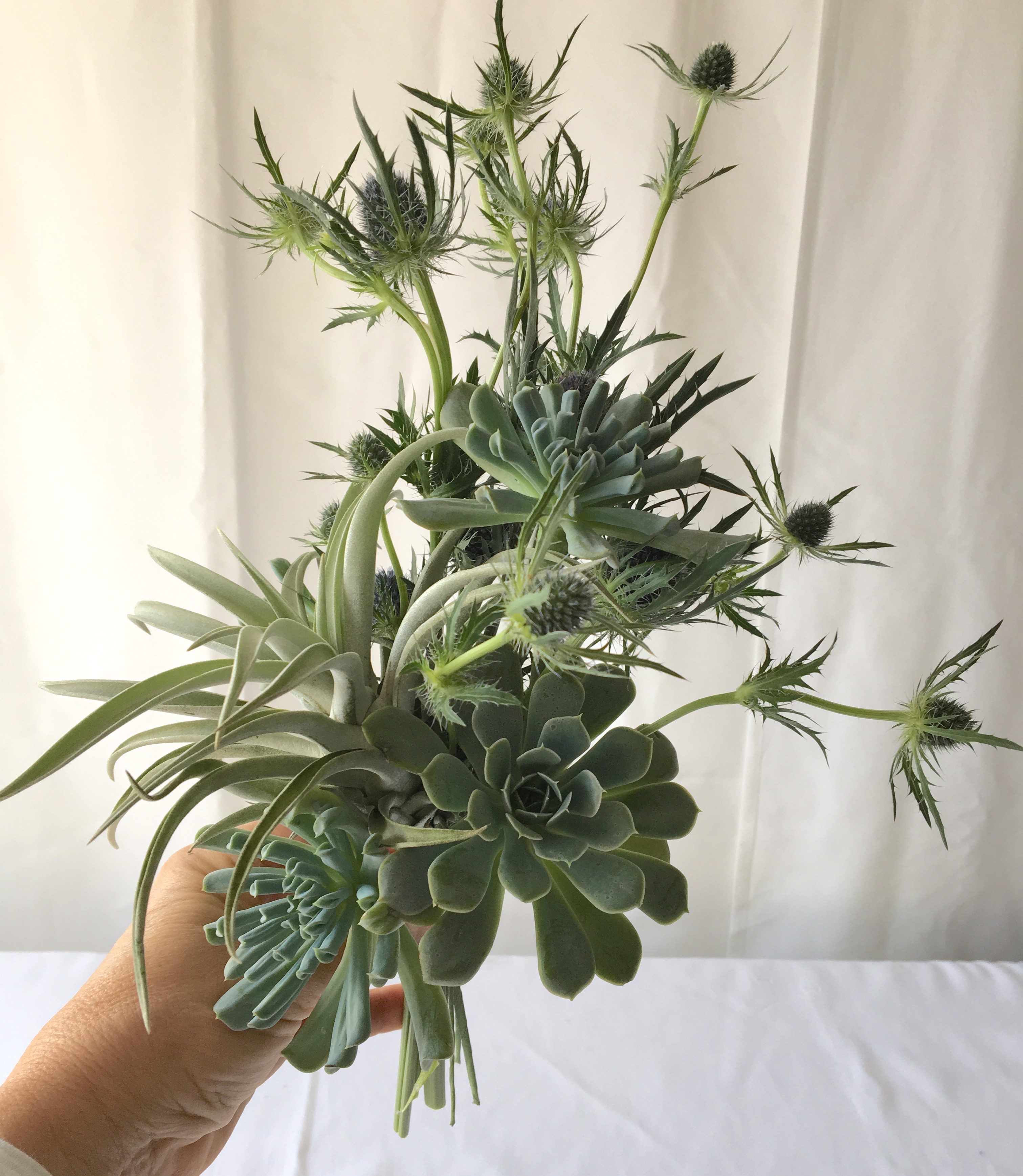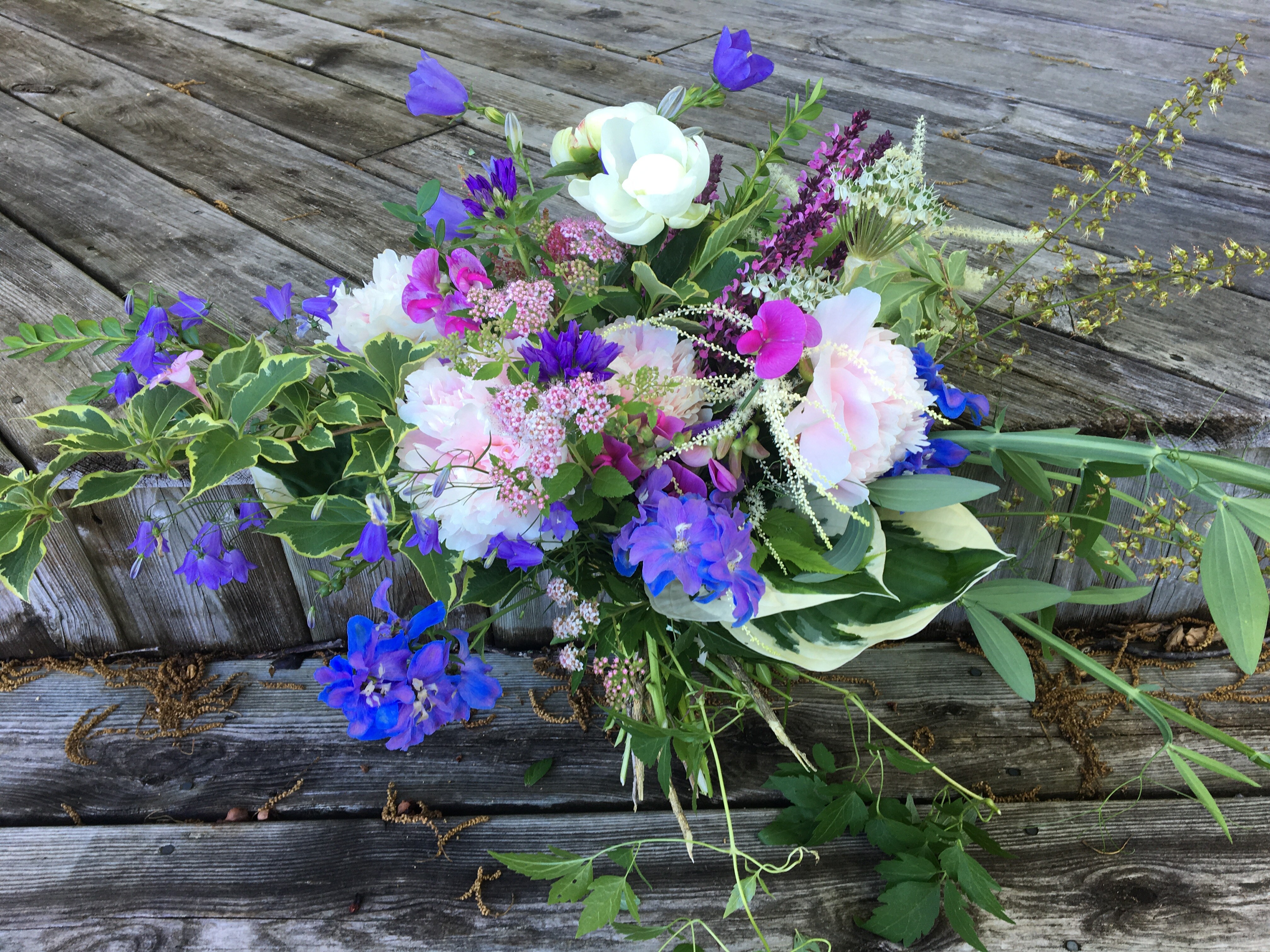 Hydrangea
These hearty hydrangea showcase a beautiful blue hue.
Blue Thistle
A bouquet perfect for an eccentric bridal party member.
Blue Garden
Mixed garden bouquet with accents of blue.
Orange flowers are perfect for fall ceremonies, and include peach or burnt-orange roses, dazzling dahlias and coral-hued gerberas. Ask for them in centerpieces, accented with tiny pumpkins and a curl of golden ribbon.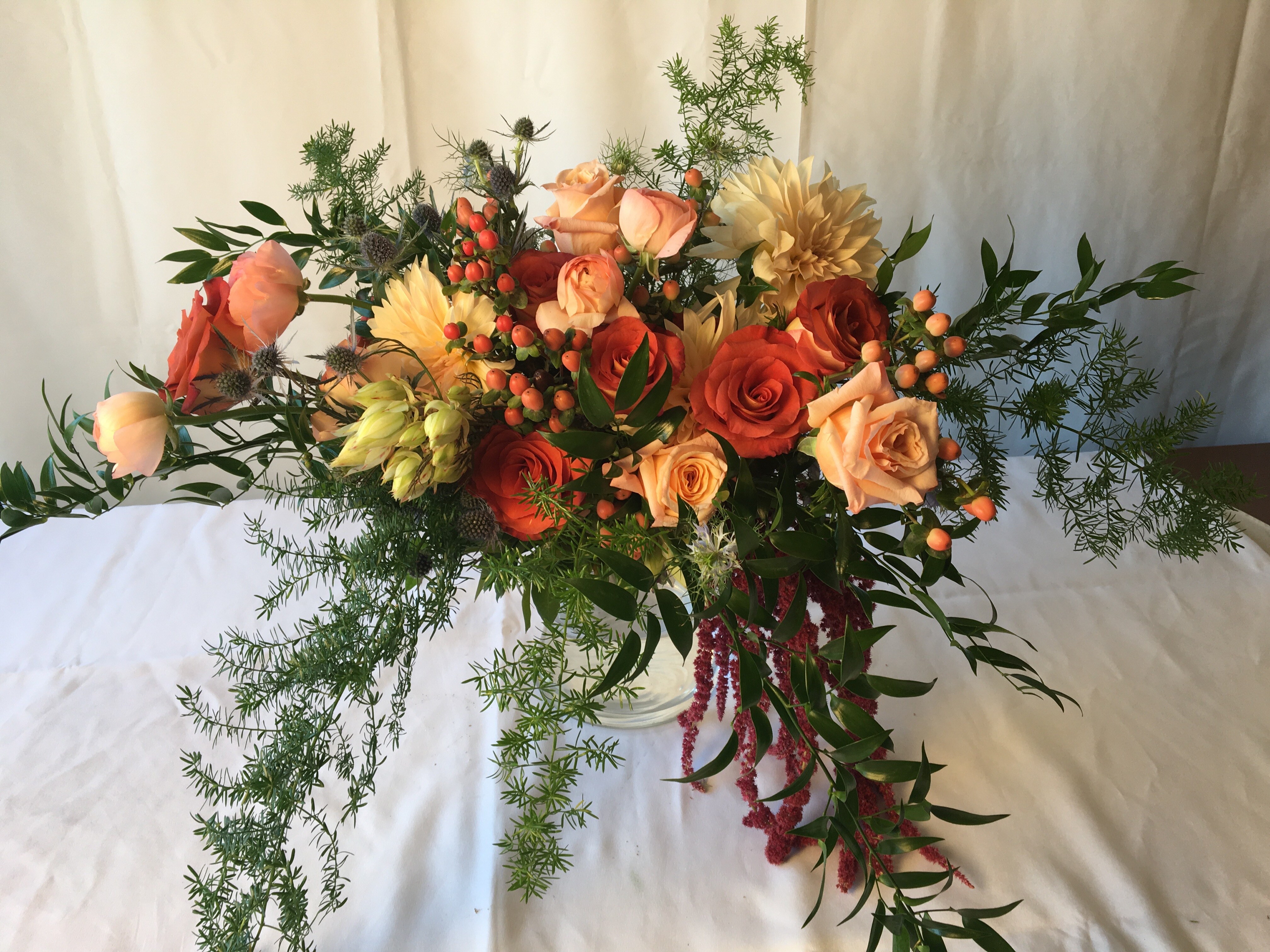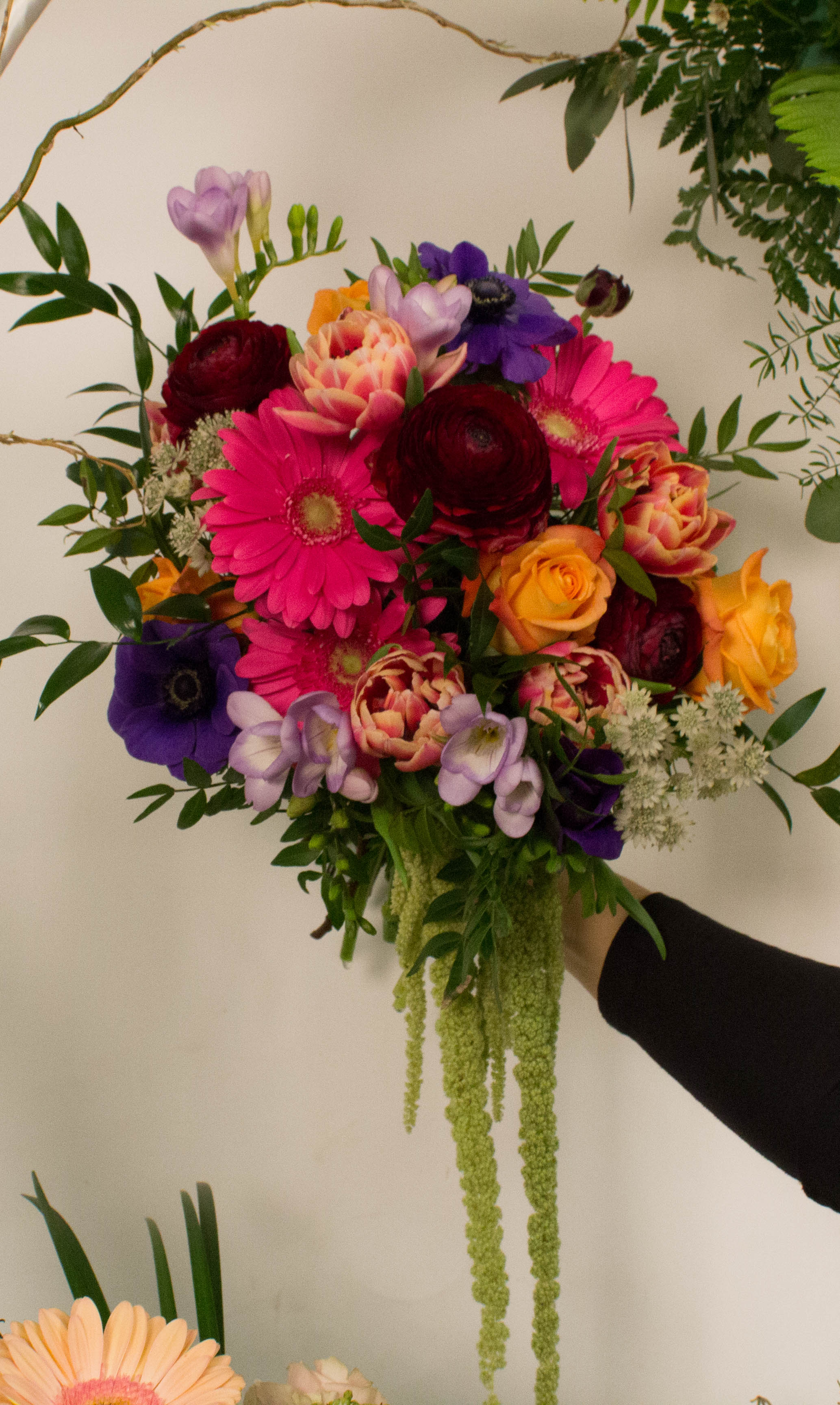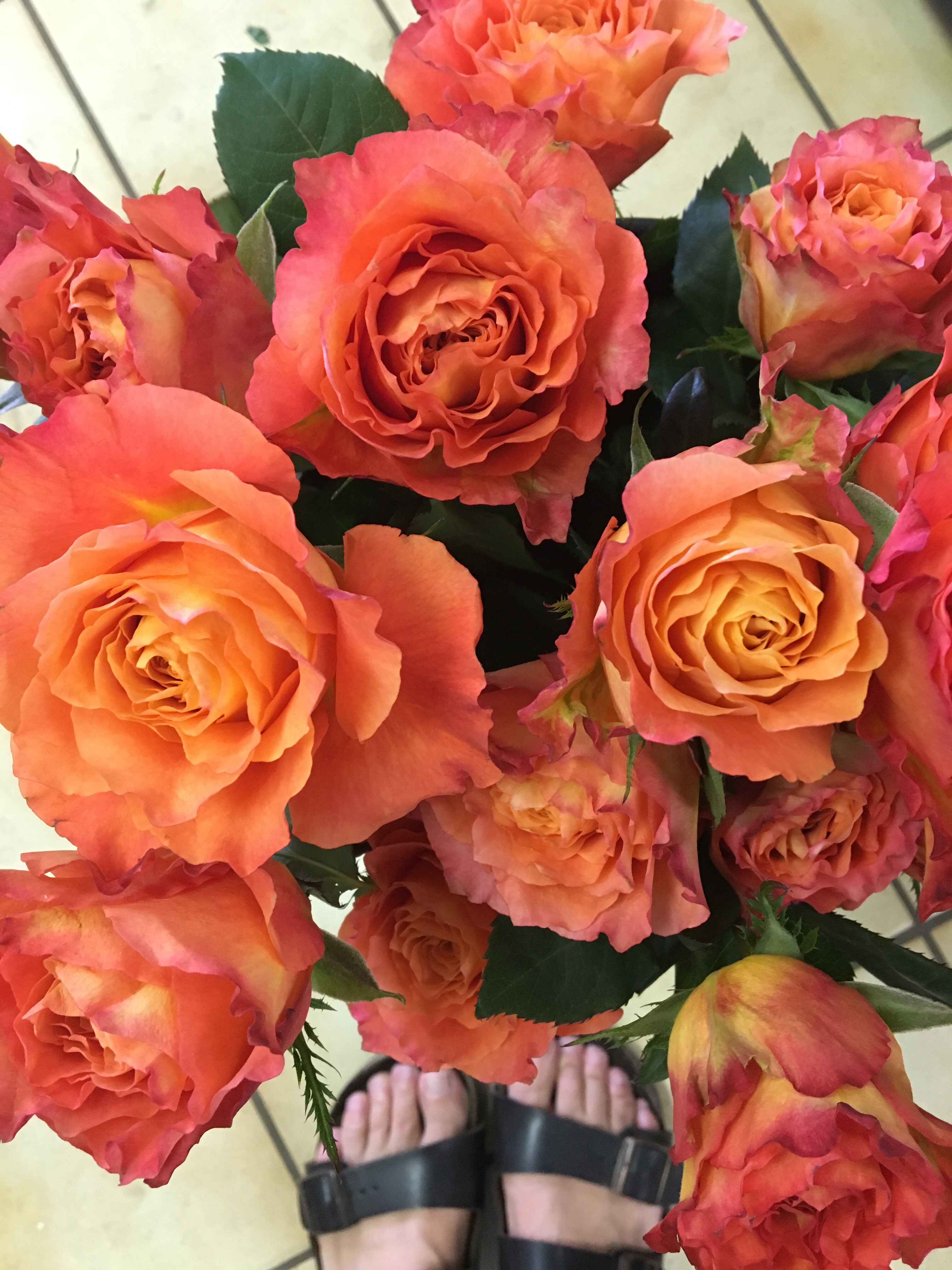 Boho Chic
A flowing bohemian style bouquet for a peach loving bride.
Touch of Orange
Orange pops throughout a gorgeous cascading bouquet.
Free Spirit Roses
Stunning roses with an even more incredible scent!
White flowers are as pure and clean as a fresh snowfall. Use white roses for a winter wedding, or calla lilies at any time of year. White daisies are sweet in springtime, while white chrysanthemums and orchids can be used all year round.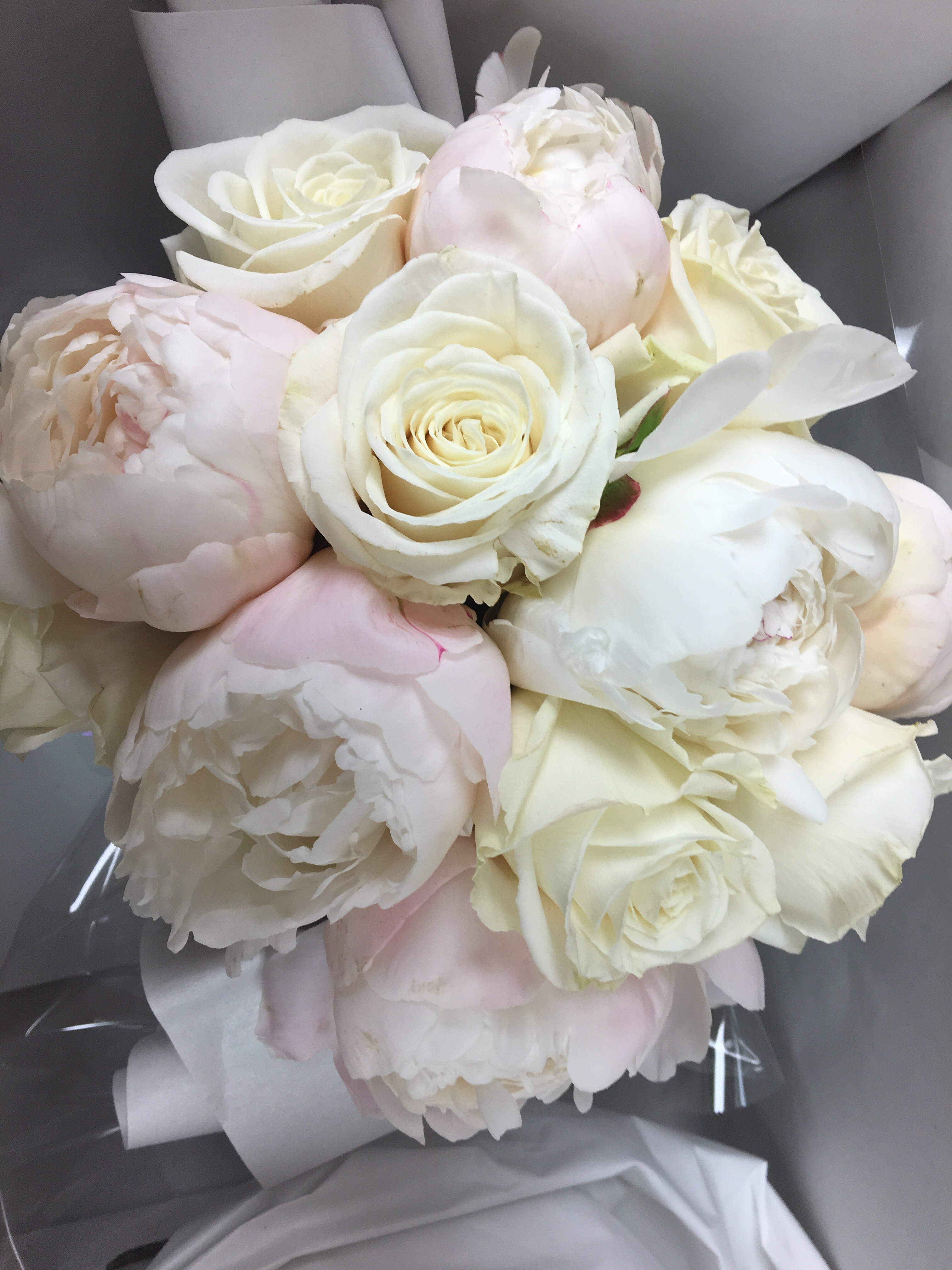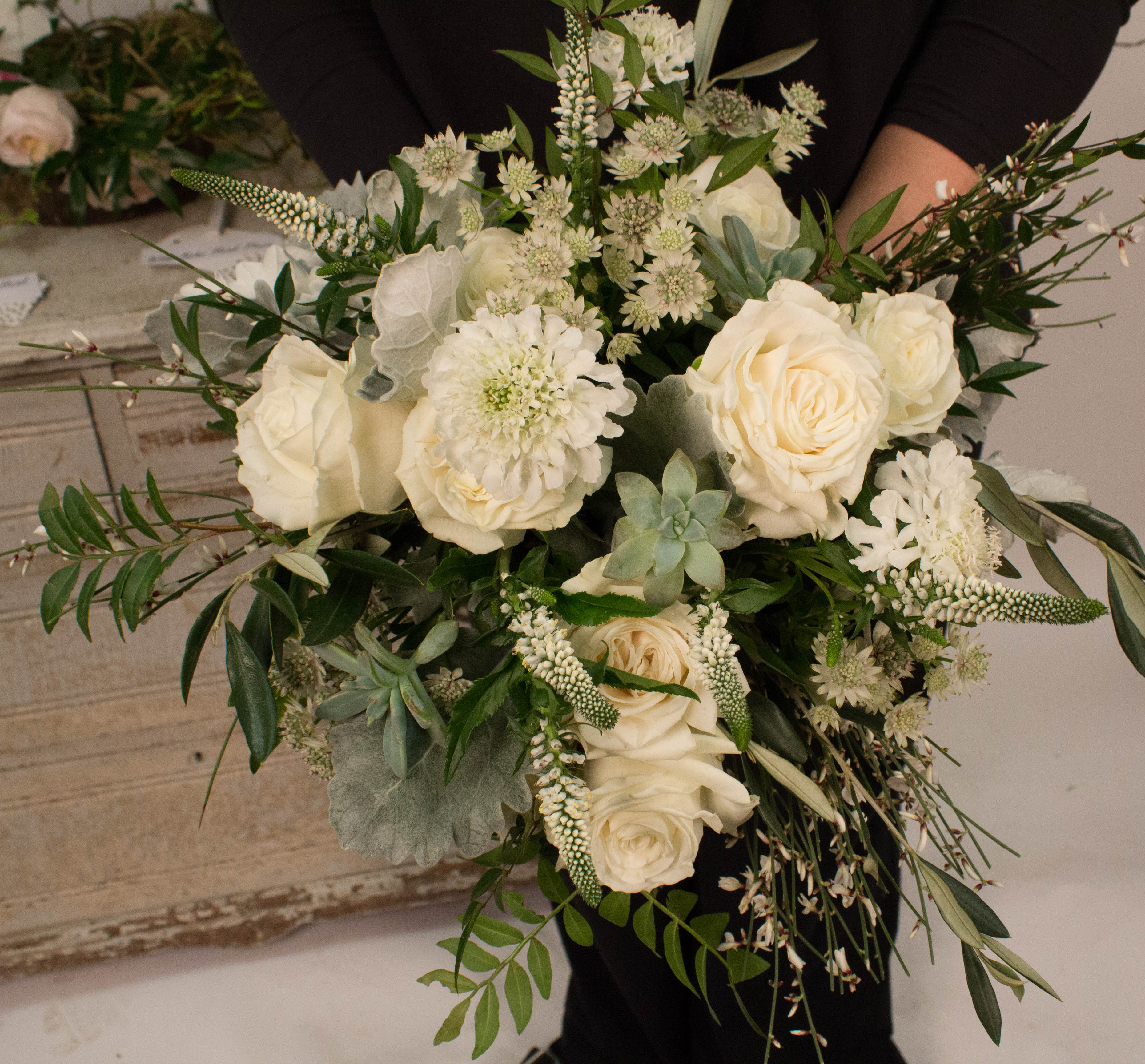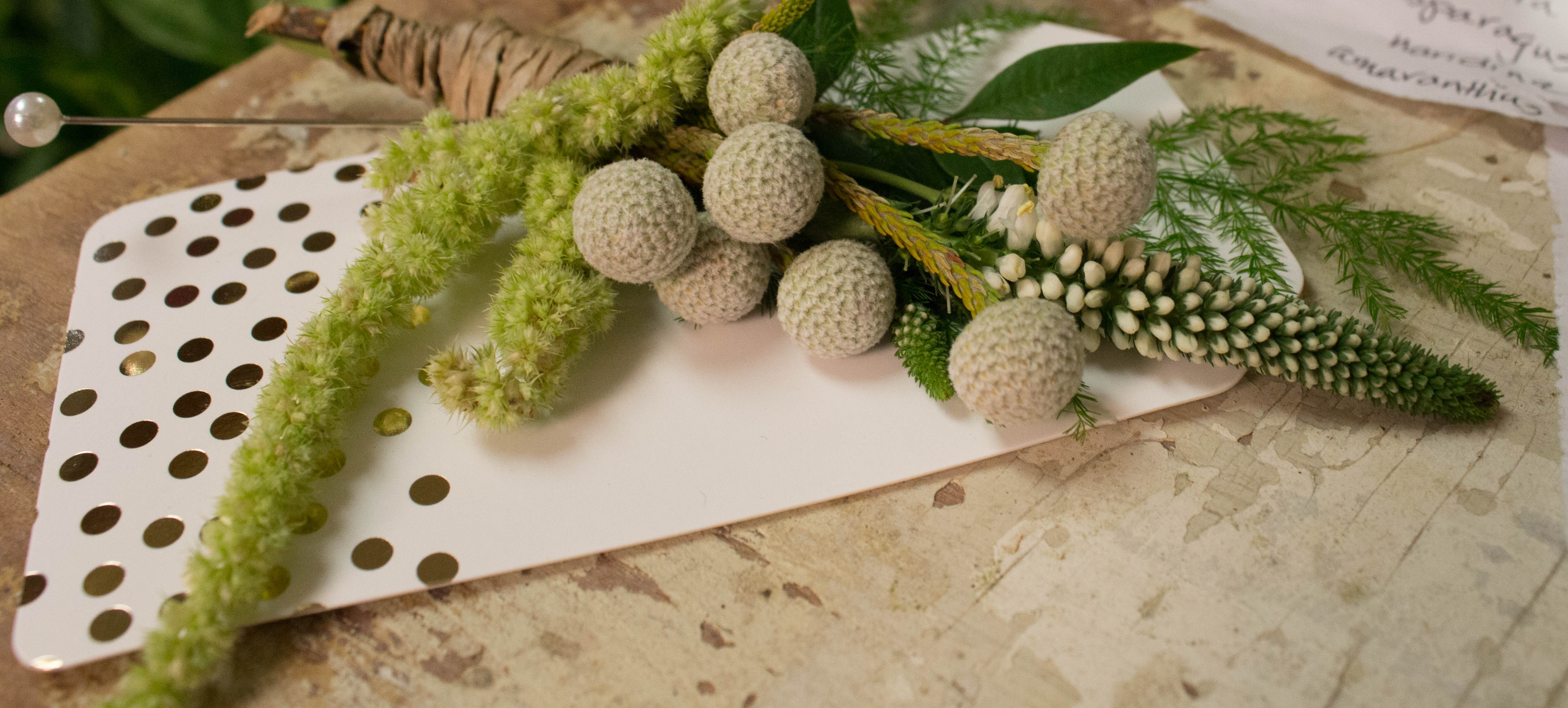 Roses & Roses
Stunning David Austen Roses complimented with Ivory Vendela Roses
White Elegance
A garden look for an elegant bride.
Boutonnière
Brunia berries make a great wedding accent!
Pink flowers range from pale Asiatic lilies to vibrant hot pink gerberas and create a feeling of peace and harmony. A wedding table centerpiece might mix pink stock, larkspur and lisianthus with hot pink and light pink roses.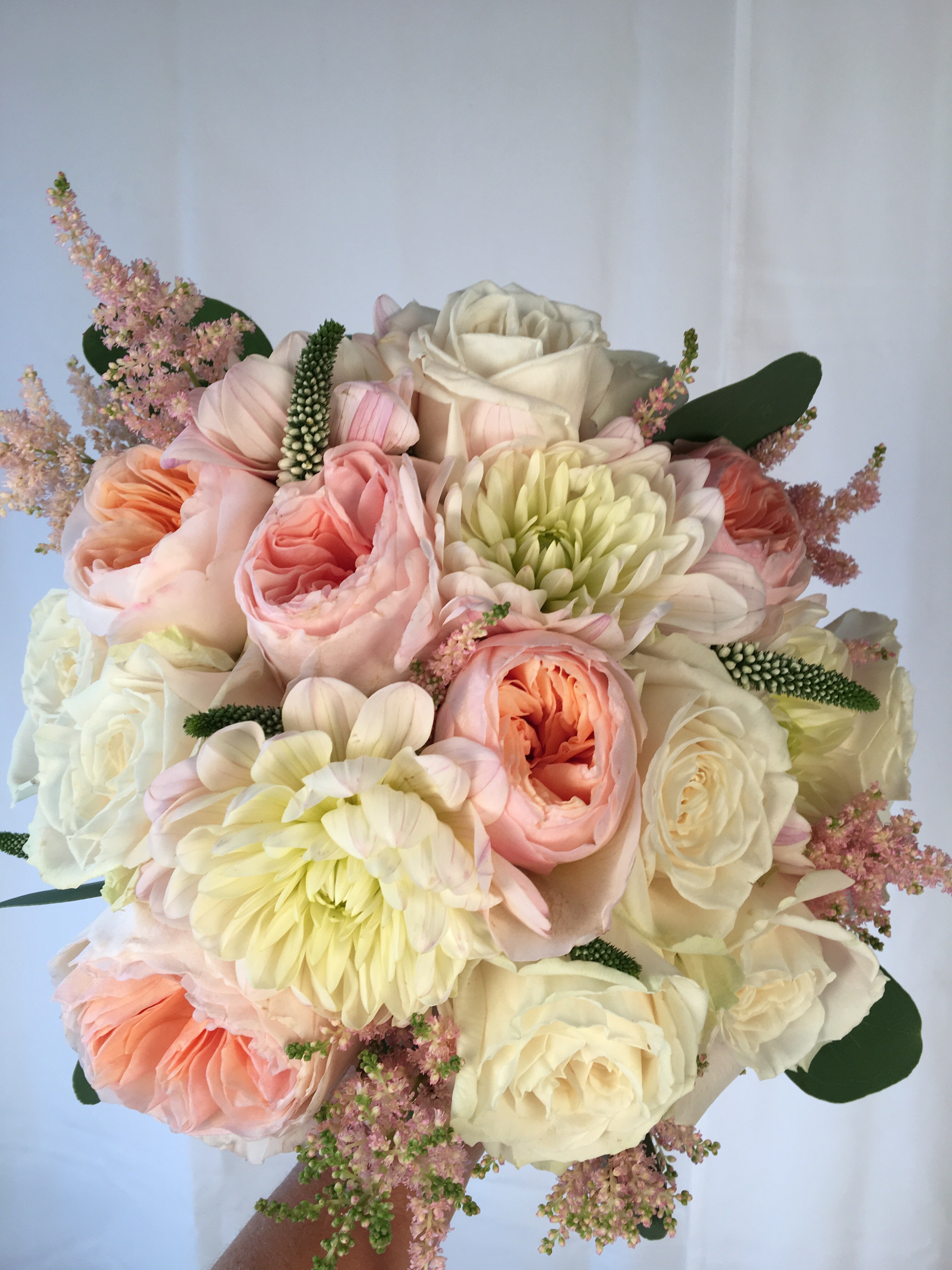 Gardens of Pink
A mini pink garden to hold in your hands.
Roses
A variety of gorgeous roses surrounded with complimentary greens.
Plush
Less greens, more flowers please!